In the past few years, software developers have looked for ways to speed up their live casino games. Due to large demand, the providers had to appeal to their customers' needs.
Simply, players do not like to waste their time. Thus they are demanding faster games that allow more rounds in a small period of time.
Last time, we talked about Live Lightning Roulette, one of the most modern live casino games out there. However, there's one thing at which that the subject of today's article beats Lightning Roulette. And believe it or not, that's swiftness.
In this article, we will be reviewing Live Speed Roulette from Evolution Gaming. Buckle up because we're picking up the speed of light in 3, 2, 1!
What Is Speed Roulette?
Speed Roulette by Evolution Gaming went live in March 2017. To date, no other similar releases could beat its speed. Naturally, Evolution integrated many new additions to its other launches. But the flagship product for speed in the amazing portfolio has remained Speed Roulette.
The world's fastest online live Roulette game takes only 25 seconds from spin to spin. TCS JOHN HUXLEY designed the wheel exclusively for Evolution's Riga casino studio. The UK based wheel creator is famous for its unique designs and completely unbiased wheels. This is the same company that manufactured Blaze Roulette.
This super-fast variant is playable on desktop, tablet and mobile alike. The table has multiple cameras, which caters to a captivating experience. Seasoned, skilled croupiers take care of all the action going on at the premises.
Most importantly, there is no "dead time" at Speed Roulette table. Placing bets takes during the spin. As a result, up to 50 extra game rounds can take place an hour.
The 25-second momentum allows you more control over your gambling. Potentially, you can also switch to another game or call it a day if you feel like it. In Speed Roulette, you get more spins for your buck.
Todd Haushalter, CPO, said that the firm worked really hard to make the game the best of both worlds. They made Speed Roulette both casual and time-efficient at the same time. And that's the biggest perk of this live casino game.
How to Play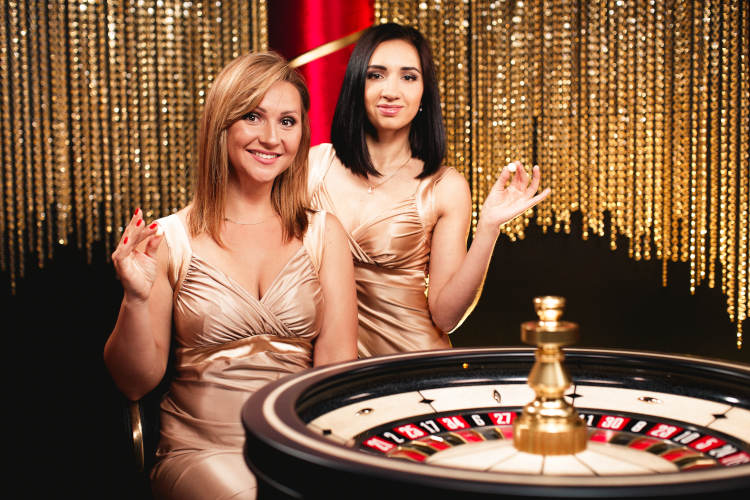 Speed Roulette by Evolution Gaming is easy to play. Here are some things that you should know:
The betting limits are between 1 and 5,000.
Speed Roulette online takes place on a wheel with 37 pockets.
The rules of European Roulette apply to this variation.
You have to react fast to catch up with spins.
The game is streamed live from Evolution's studio in Riga, Latvia.
The best Speed Roulette strategy is the one you would typically use in a game of European little wheel. Depending on your bankroll and how much time you have, you will have several options:
So, take a look at your budget and see what strategy would be the most wallet-friendly. You do not want to give away your hard-earned money for nothing. Play wisely and when the fun stops, you should, too.
In addition to the technical data, let us fill you in on the aesthetic aspect. The Riga studio we've talked about is furnished with sophisticated golden chains and threads hanging in the background. In front of the gold wall sits a beautiful croupier.
In Speed Roulette, the dealer is typically female. She would wear a figure-hugging ivory dress and a beautiful smile on her face. The only thing between the player and her is the stunning TCS JOHN HUXLEY gold turret.
And as always, the team at Roulette69.com advises you to play Speed Roulette free first. Then, when you feel confident in your gambling, make a real-money wager.
Let the speed of the Roulette wheel drive you through this wild ride. And let us know how it feels getting those 50 rounds in 60 minutes!